HP EliteDesk 800 G3- Product Overview
Built for use in enterprise environments, the HP EliteDesk 800 G3 SFF Small Form Factor Desktop Computer from HP is a secure and manageable PC with the performance required by today's workforce and a chassis to fit in modern workspaces. It is powered by a 3.4 GHz Intel Core i5 Quad-Core processor that will allow you to run multiple applications simultaneously, and can also be boosted up to 4.0 GHz using Intel Turbo Boost Technology 2.0. The 8GB of 2133 MHz DDR4 RAM also helps the computer to run multiple applications simultaneously, as well as access frequently-used files and programs. The current memory configuration is one 8GB module with an additional three slots available for memory upgrades, making for a total of four 288-pin DIMM slots.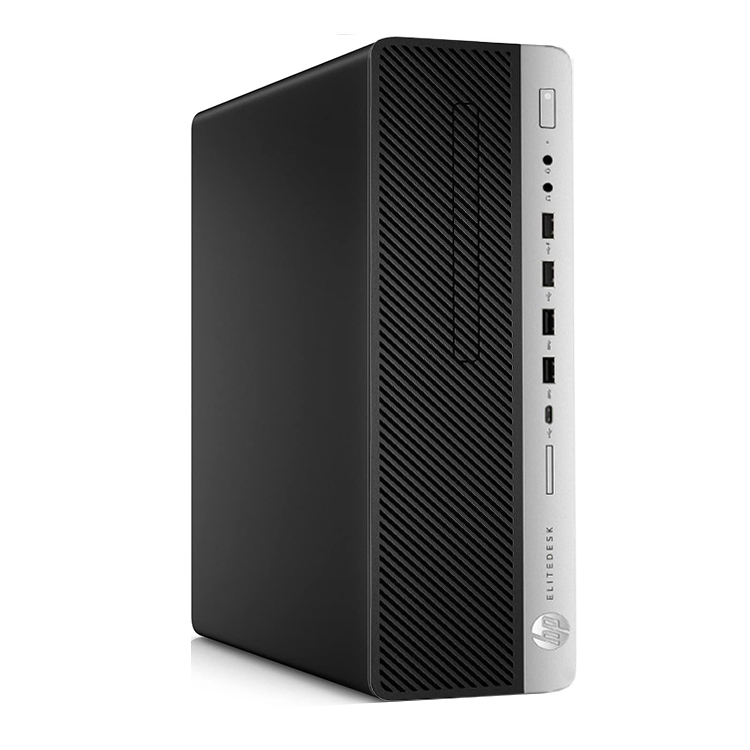 Storage
The HP EliteDesk 800 G3 SFF is equipped with a 500GB Hard Disk Drive for long-term storage of your files. If you want to connect with external storage drives or other peripherals, the EliteDesk 800 G3 features one USB 3.0 Type-C port, which doubles as a charging port, six USB 3.0 Type-A ports, and four USB 2.0 Type-A ports, one of which doubles as a charging port. The integrated Intel HD Graphics 530 chipset delivers a sharp, clear picture while allowing for a wide range of monitors to be used via its three DisplayPort video outputs at resolutions up to 4096 x 2160 @ 60 Hz. Whether you are listening to music, watching a movie, or playing a game, the Realtek ALC221 codec outputs high definition audio and delivers higher fidelity than standard audio controllers.
General Specifications
Intel Core i5 6th Gen 2.10 GHz

8GB DDR4 RAM

500 gb HDD

ex uk,1 year warranty
Buy at Zuri Digital.